I know there are lots of jobs that dictate a life and routine with a rinse & repeat nature. Truly, that is how God created the world. Even He seems to live within a refrain ~ times and seasons, which are necessarily repetitious. It clearly does not mean that a repetitious, cyclical job is not fully useful. Just because something is cyclical does not mean it is futile. Read Ecclesiastes to see that truth right in front of your eyes from the incomparable wisdom of Solomon.
But it does mean that I can only live so linearly. Even a description of "two steps forward, one step back" doesn't always prove true when one's vocation is cyclical by nature. Round and round I go. The nature of my cyclical jobs are domestic, but I realize that it is not the only one that has a cyclical form.
But I don't think it is simply the repetition that has forced me to go without a checklist.
It is my vocation. Motherhood has caused me, little by little, to give it up.
To have open hands for each day.
To live in a moment-by-moment mindframe.
To accept that my entire world right now is controlled by the tyranny of the urgent.
For example, in the forty minutes it took me to write the simple, short thoughts above… I have changed a diaper, switched the laundry, refilled a cup of milk, taught an English lesson, stoked the fire, sipped my coffee, and nursed the baby.
Whew. No wonder my thoughts rarely seem to flow smoothly anymore. My life is filled with punctuation. But it isn't always periods or commas. It is most often ellipses. What we describe as dot dot dot. Meaning, to be continued. Or this is a lapse. Or fill in the blank.
I try to multitask, for sure. Just ask me about the crazy things I have done lately while breastfeeding my son. I may have sat in the rocker to nurse and a read a book with my firstborn son and called it multitasking. But that is nothing compared with talking on the phone, wiping a 3 year old's bum, teaching a piano lesson, and nursing the infant… and no, I'm not making that scenario up. Ask many a mom, and they will tell you the same. A big part of our career is multitasking, definitely & no question about it.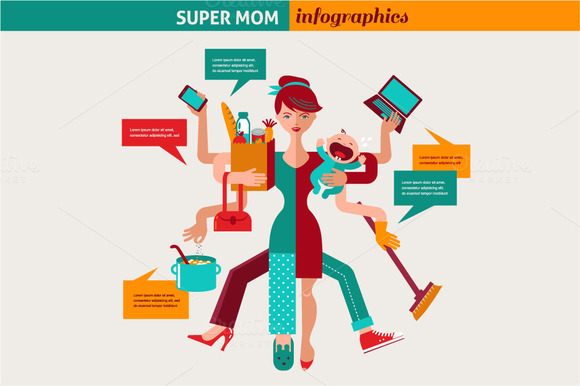 But more often and more definitely than even multitasking is my life of ellipses. Stopping and starting. Fits and spurts. Interruptions of all kinds, sizes, lengths, reasons.
Whoever coined the phrase (it seems to be a man named Charles Hummel in 1967, at first glance google), "tyranny of the urgent" had to have some major inside scoop on motherhood.
I can start sixty things from a checklist in one day, but I don't know how many months it would take to check them all off as "complete."
And that has been a big struggle for me, in all honesty.
It is a new thing for me (eight years into my motherhood journey!) to embrace life without a checklist.
It's only recently that Mommy decided I live life better, more fully, more joyfully, more completely, more God-honoringly when I am not beholden to a piece of paper covered in bullet points.
And it is amazing to me that things are still getting done.
They are even getting done on time and in a routine way.
And when things don't get done (or done on time, or done in a predictably routine way), none of us are worse for the wear.
The things that really matter in my vocation can not be described or defined on a checklist anyway.
Most of the things that happen in my day to day life can not be predicted or put on a timeline.
The people that I manage, and those who I report to, do not adhere to checklists.
So I am learning joy in flexibility.
I am learning to embrace the ellipses rather than clinging to a desire for checkmarks.
I am learning to find encouragement and fulfillment without relying on a completed checklist for my sense of value in God's world.